Welcome to what will be the web site of the newest book shop in Peasedown Saint John, Bath.
The demise of our village Post Office (moving, soon, across the road in a new guise) gives me the chance to open a second hand book shop.
The outside takes a little shape... whilst the ageing Mercedes proves you don't need a van!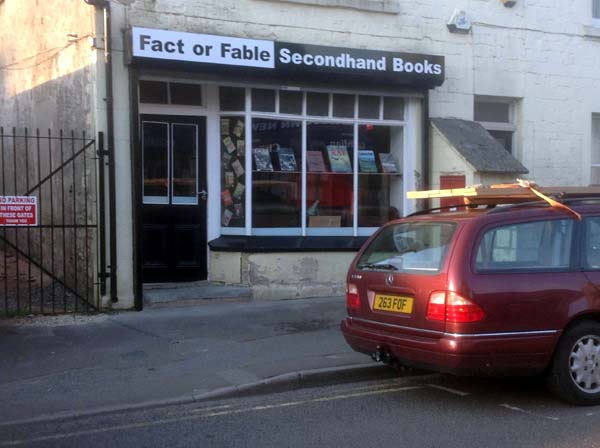 Yoda, the shop dog, chills after a hard day of foremanship...
The shelves, all hand crafted, start to take shape as well. This could well be a book shop!
Mad. Check back for updates on the progress of one fools journey to owning a real, living, book shop